ALL NEW FOR SUMMER 2023 MAIN CAMP LUNCH PROGRAM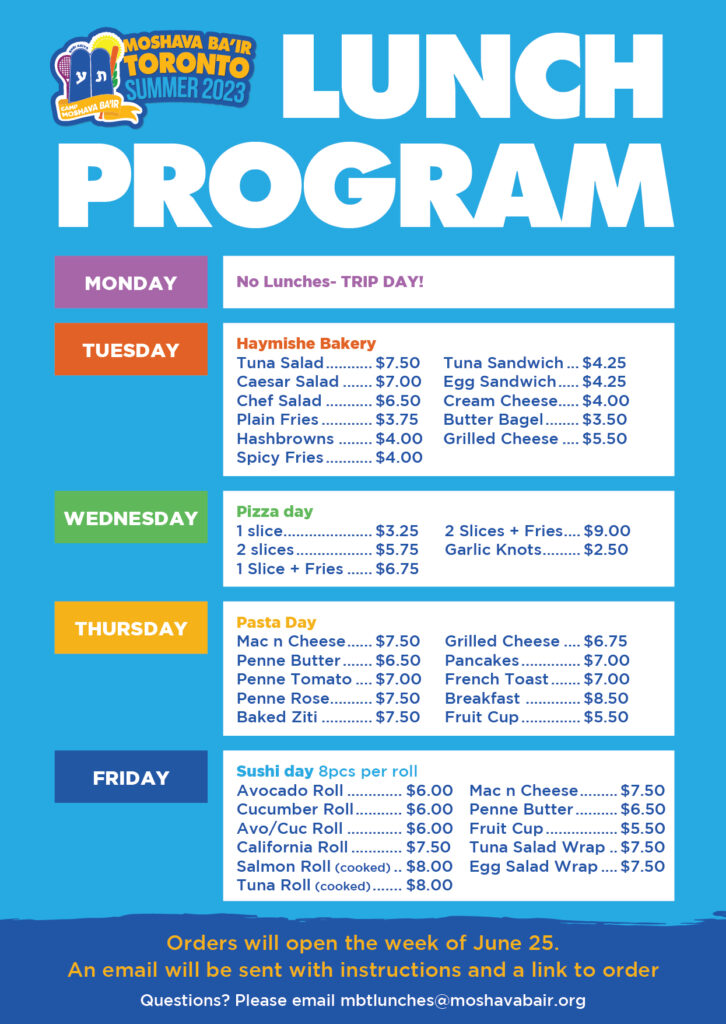 Dear Parents,
We are thrilled to announce that Hot Lunch Orders for MBT Week 1 is now open! Hot lunches will be ordered in advance on a weekly basis and we are excited to offer lunches four days a week! This way campers will have the opportunity to rotate their food choices for the various lunch weeks offered. Since orders will be modified on a weekly basis, we will not be able to make changes for that particular week. 
To order lunches – you will need to create an account on this new system; it will require a small amount of setup time at the beginning as you must register each child you have attending camp prior to ordering hot lunches. Once the initial setup process is complete, your hot lunch orders for the remainder of the summer should be quick and simple.
If you already have an account, please go in and edit your child(ren) profile. You must choose the grade your child will be entering this coming school year. For example, If your child just completed grade 1, you would select 2G or 2B.   
Here is how to get started:
Go to www.nhpa.hotlunches.net

Click on "Click Here to Register"

Complete the rest of the registration form. (Including your email address will ensure you receive reminder emails about hot lunch order deadlines, and your child's hot lunch order for the upcoming week)

Click the "Register Now" button at the bottom

Follow the instructions to add each child in your family who attends MBT.  Once your child(ren) are registered, click on "Orders"

Proceed to order hot lunch/es for your child(ren)
PayPal:
We only accept hot lunch order payments through PayPal (www.paypal.com).  No cheque or cash payments will be accepted at any time. 
You can either pay with a credit card as a PayPal guest (Visa, Mastercard or Amex), or set up your own PayPal account. MBT will be covering the transaction fee.
The deadline to order lunches for week 1 is Sunday July 2.. No late orders will be accepted after that time for week 1. Reminders will be sent out for upcoming weeks.
If you have any questions please reach out to [email protected] 
Thank you for your support.
MBT Lunches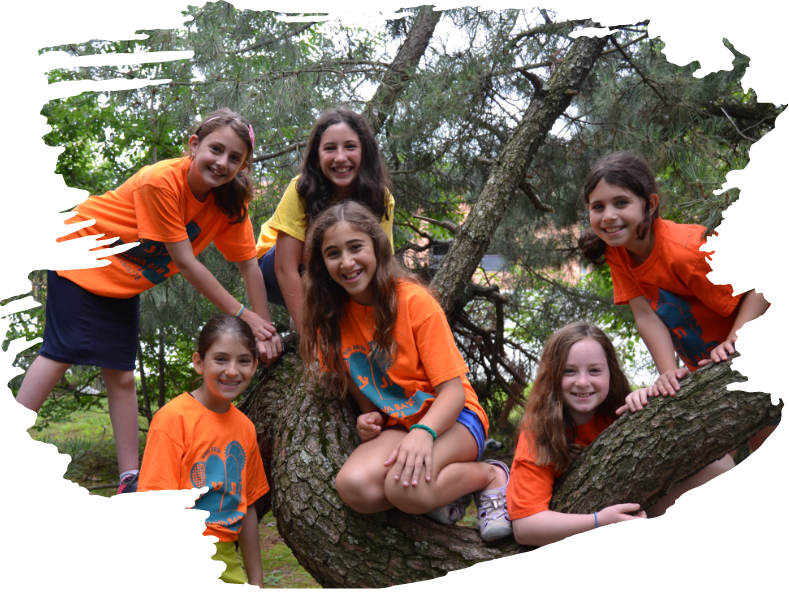 At MBT, lunch is not just lunch- it's a chavaya!
The lunchroom at Moshava Ba'ir Toronto is filled with daily laughter, music, ruach and excitement! After lunch, campers gather together for an epic dance party!

Speak with a Director
No question is too small or too big! Book a call to speak with our Camp Director any time.

Want to learn more about camp?
Read our FAQ section to find answers to all of your questions.

Attend Year-round Events
Find out what open houses, pre-camp happenings or Bnei Akiva year-round events are happening in your neighborhood.

Have Any Questions?
For general inquiries about registration, bussing, the lunch program or more, speak with our office staff to get the answers.